Toby's last day at school
These four photos were taken on Toby's last day at Al Ain Speaking School in Abu Dhabi, in May 2015, just before taking his GCSE's. He'll be going back into the Sixth Form to study for his A-Levels in September. A tradition of the school is to hand out powder paint on the last day.
This first photo includes Safwan on the left, one of Toby's friends. Toby says Safwan, from Pakistan, is a Maths genius…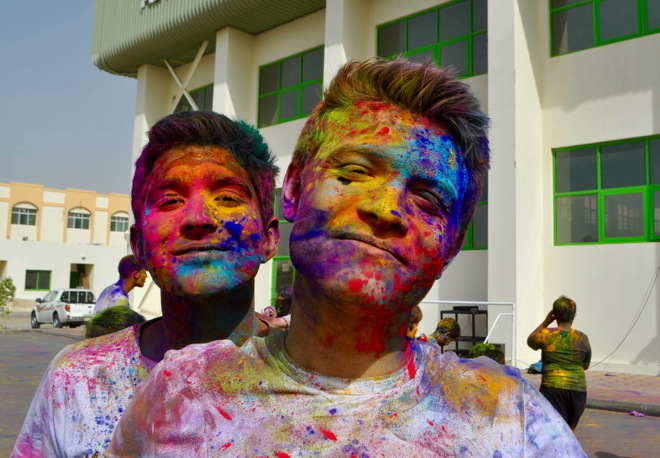 Toby is being carried in the centre here…
Toby is on the far right below…
The boy on the left is Ahmed Shaban, one of Toby's great friends…
What thrills me is how much fun Toby has in Al Ain. In years to come he will always say he had a happy childhood. That's priceless.